Dinner Delicious Dishes With Lemon
Have you ever tried made delicious dish with lemon for your dining table yet? Whether is yes or not, let try our lemon dinner dishes in the post today. With them, you not only have delicious dishes to treat the entire family, but also have more ideas to vary your daily meal more enjoyable. When it comes to lemon, most of you always think about lemonade or just is simple spicy. Now, let think again. There are so many foodie delights you can squeeze out of this tangy fruit.
And here you'll find Chicken Piccata with Lemon Sauce, Salmon with Garlic Lemon Butter Sauce, 5 Ingredient Lemon Chicken with Asparagus, Lemon Garlic Roasted Chicken and Potatoes and more. Lemons are as indispensable to everyday cooking as onions and garlic – and even more versatile. They are as content keeping company with savory fish, meat, or fowl, as they are sharing the sweet life with innumerable delicious dishes. So, if you want to make something to take it from good to great, reach for a lemon and turn it into delicious dish.
#1 Chicken Piccata with Lemon Sauce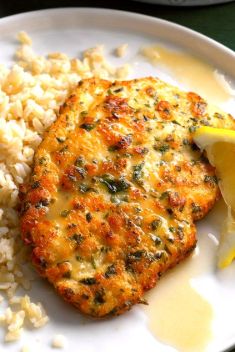 #2 Salmon with Garlic Lemon Butter Sauce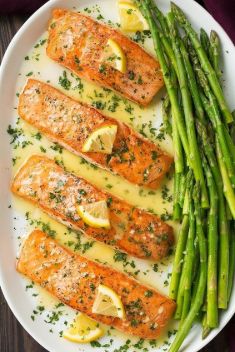 #3 5 Ingredient Lemon Chicken with Asparagus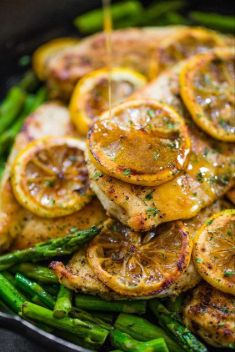 #4 Lemon Garlic Roasted Chicken and Potatoes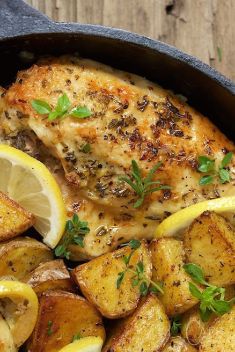 #5 Lemon Pepper Chicken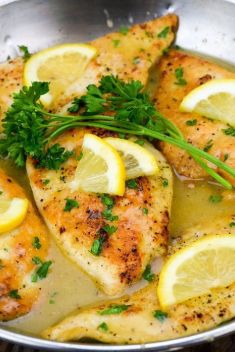 #6 Baked Lemon Chicken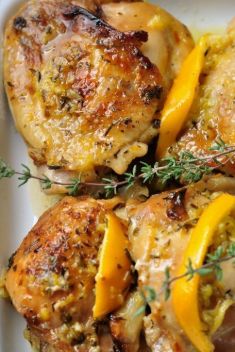 #7 Baked Lemon Pepper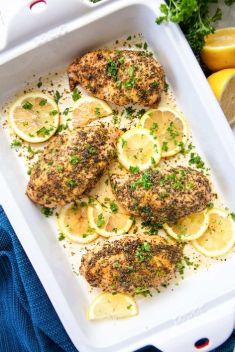 #8 Creamy Lemon Garlic Chicken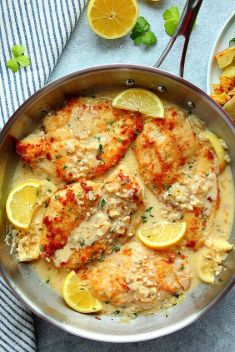 #9 Lemon Garlic Chicken Thighs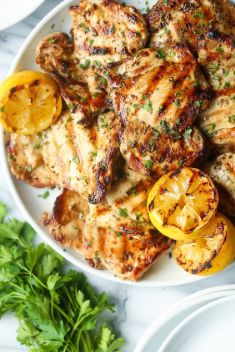 #10 Creamy Lemon Chicken Piccata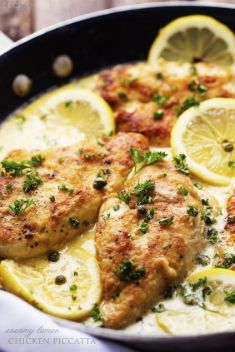 #11 Lemon Chicken Piccata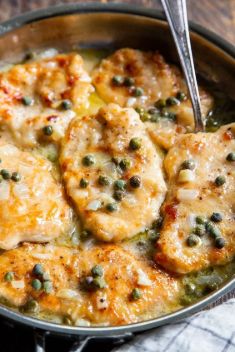 #12 Baked Salmon

#13 Lemon Butter Chicken
#14 Creamy Lemon Garlic Skillet Chicken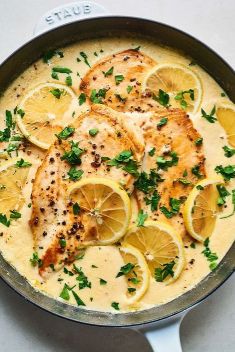 #15 Rosemary Lemon Chicken Thighs